After breakups I forget who I am. Every time. Utterly and completely. This last one was a doozy, so I forgot all of myself at light speed. I literally had to run from my old life like a refugee, with only the things I could gather together in 36 hours. After such a traumatic experience, I really forgot everything about who I was. I didn't look like myself. I didn't dress like myself. I didn't adorn myself as I usually did. I felt like someone had deactivated me, had turned me off and I couldn't figure out how to get the juice flowing back through me. I was already grieving a lot of losses, and now I had lost my life and myself as well. How would I get me back?
But part of answer came to me quite accidentally. It is through the magic of human touch, which now I allow myself to experience in every way. In fact, I know I'm getting older because I enjoy hugging and kissing way more than I ever have.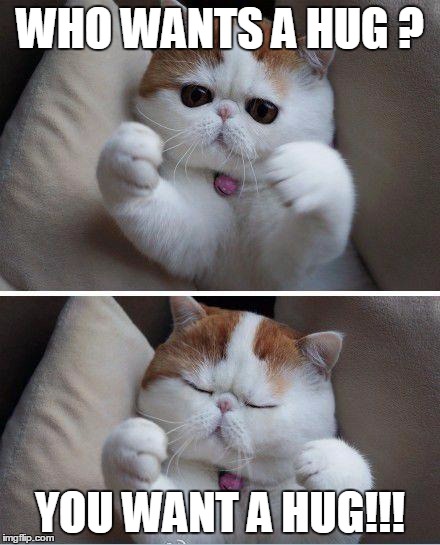 I have friends and acquaintances in my circle who are amazing huggers. Like, they can change you whole outlook on life with a single hug. Their hugs are so friggin' amazing I actually used to avoid them because I didn't feel deserving of such goodness. But now I look forward to seeing them because I know I'm going to get a hug. I don't awkwardly pull away like I used too, feeling like I stole something. Now I lean into the hug. I enjoy it. I let it last however long it should, and I allow it to find its own ending.
But this blog isn't about hugging. Its more about kissing.
I wrote a blog about kissing 5 years ago – I wrote it the morning after the night I first kissed my most recent ex-boyfriend. I really enjoyed kissing him, and for me that was a sign that he was special. Because like a lot of people, for me there is a unique level of intimacy that exists in a kiss that is distinctly separate from other forms of intimacy – even sex. Additionally, my boyfriend before him was a bit stingy with his kisses, and I took that very personally, as if he didn't like kissing me or something was wrong with me. I even asked him about it once and he said it had nothing to do with me, but of course that just made me certain that it was me…maybe he hated my face, or my lips weren't soft, or my breath stank, or I was just an awful kisser. It affected my confidence, to be perfectly honest.
But I was having a different experience now. To have access to freely given, well-executed kisses was a great thing. To have someone want to kiss me, to enjoy kissing me, to bring his lips to mine enthusiastically and frequently was great. During our five years together, we kissed. A LOT. In fact sometimes we'd be just sitting around watching television and one of us would yell out "MAKE OUT SESSION!" and we'd just start kissing and touching each other for a few minutes, then we'd stop and go back to watching television. It was a silly little thing we'd do, but it made us both laugh. (We hugged a lot also, which also made me more comfortable with hugging, and more comfortable when my friends would hug me.)
This positive experience with made me more comfortable with kissing, which was good. It restored my confidence. Evidently it made me more comfortable than I realized. The next time a man moved his face in front of mine to kiss me, I didn't shrink away like I had done all my life. I actually met him head on and kissed him back. Without hesitation.
Now because I have always given so much weight to kissing as an especially intimate act, when he kissed me, I felt like a line had been crossed, and I wasn't entirely sure I was ready to. But then another strange thing happened – I enjoyed the kiss. Like…REALLY ENJOYED IT.  It reminded me of the first time I kissed my ex in the sense that I enjoyed kissing from the very first time we kissed. Usually it takes time for me to get used to kissing a person, for me to be sure I'm kissing them the way they like, I worry about if the kisses are too moist or too dry (#virgooverthink). I worry about how big my head is. I worry about how big my face is, how round it is. I feel uncomfortable, because I don't like the way my face looks, and now this guy is all up in my grill, really seeing my whole fucking face up close and personal and I start feeling like I need to compensate for how my face looks by kissing him awesomely. (#virgosuperoverthink)
But none of those thoughts occurred to me when he kissed me. I just enjoyed it. And then he kissed me again. And I enjoyed that too. And I wasn't worried about my face, or my head, or anything. And then he nibbled my bottom lip absolutely perfectly. Not too much force, the absolute perfect amount of pressure and force and lip and passion. It actually freaked me out a little, because I wasn't expecting to enjoy kissing him, because the only person I'd ever enjoyed kissing right off the bat was my most recent ex, and I had chalked that up to a happy coincidence that couldn't possibly happen again.
But it did. With him. For almost ten minutes. Can you imagine, being kissed absolutely perfectly for ten minutes straight? I honestly needed nothing else after that.
So, I am reminded (yet again!) who I am (because I forget sometimes). While I've done a lot of things to reactivate myself, which have included getting my hair done, getting a physical, changing my diet, taking my cute dresses and shoes out of storage, burning sage all over my house, chanting every morning with crystals, re-engaging with the things I love to do (including blogging), rubbing shea butter all over myself every day, and going to therapy weekly, allowing myself human connection has been as important as any of those things. And not even in a sexual way necessarily. Human beings are meant to be in relationship with each other, and when my life fell apart my first instinct was to isolate myself.
But I didn't. I did all those things I mentioned. And I leaned on my friends. Hard. Some days they've had to carry me through my life. But I let them help me. And they have.
And I kissed him. That helped too. I may do it again one day.